RESCAZ Simulation Training
Do you want to get prepared for the RESCAZ Simulator? Look no further!
We offer a module of videos that walkthrough each section of the RESCAZ Simulator, as well as a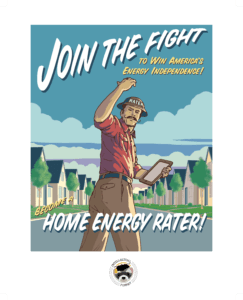 supporting document that help you with the process of completing each task in the simulation. Additionally, you will receive a copy of ACCA Standard 12 and the RESNET Interim Guidelines, with all the important parts of the documents highlighted.
Our training goes through each section of the simulation, breaking down the associated tasks into short videos. Watch each of the videos and follow along, then put it all together after watching our full walkthrough.
Once you are ready, we can can set up your CAZ Simulation exam. All we need is the contact information of the approved proctor, the date & time of your exam, and your information. We ask that you contact us with this information at least two business days before you plan on taking the exams.
The total cost is $150.00 for two months of access. This includes the online training and supporting documents.
Our office hours are 9AM-5PM, Monday through Friday. We are closed on federally-recognized holidays.