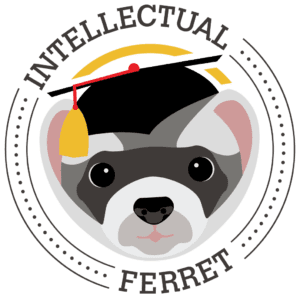 Intellectual Ferret, Ltd. Co., a company of The Dillon Group, Inc., helps professionals improve their technical expertise, business skills, and leader development with reduced time and effort.
IF you want to invest in your team, we offer corporate university programs that are customized for your needs.
We leverage decades of practical experience in construction, business, leading, and teaching through evidence-based practices to help you quickly develop your expertise when it is convenient for you.
We know that you already have some level of expertise— our job is draw understanding and insights out of you, to bring you to a deeper awareness, to help you become more expert at what you do.
"One quality of leaders and high achievers in every area seems to be a commitment to ongoing personal and professional development."
Brian Tracy
Have a look at our catalog to see what's available to you today!
Do you need to perform well when conditions are stable and everything is certain, simple, and clear or do you need to perform well when conditions are volatile, uncertain, complex, and ambiguous?
Do you want to learn more so you can earn more?
IF you do, you came to the right place!
We know there is a huge difference between knowing about things and knowing how to do things. We also know that you are a doer, a person who actually does the work. To become better at what you do, you need to put what you "know" into practice.
"Never become so much of an expert that you stop gaining expertise. View life as a continuous learning experience."
Denis Waitley
We don't just teach you how to do what you do, we teach you how to think differently, intensively, and critically about what you do.
We teach what we know how to do: build better homes, better businesses, better managers, and better leaders.
Why is that important to you?
Because we make it easier for you to get better faster.
"It really doesn't matter how long. IF you practice with your body, no amount is enough. IF you practice with your head, two hours is plenty."
K. Anders Ericsson
Check out our catalog of courses available to you today!
Do you need to improve profitability and productivity?
What did one study find?
An increase of only $680 in a company's training expenditure per employee generated an average 6% increase in total shareholder return the following year!
What else did that study reveal?
Are you interested in profitability?
The companies in the top quarter of the study group had 24% higher profit margins!
What about income per employee?
The companies in the top quarter of the study group had 218% higher income per employee!
That's why you should invest in your team.
"What IF I invest in my people and they leave to work for my competitor?"
What IF you don't invest and they stay?
IF you don't invest in your team, you limit your only strategic, sustainable competitive advantage in your market.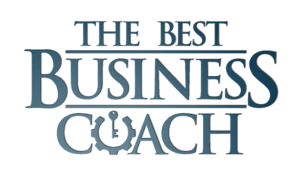 Do you need confidence in your business skills?
Our brand, The Best Business Coach, helps business managers, leaders, and entrepreneurs develop the business skills to live a good life well, with confidence and clarity.
IF you learn from us, you will be able to:
Develop winning strategies
Improve innovations
Produce higher profits
Execute with excellence
Integrate your market communications
Become a better Executive or Entrepreneur
Who you learn from is just as important as what you learn. The Best Business Coach is based on more than 30 years of experience in business…
But don't take my word for it!
"Too many teach using knowledge they've only gained from a book. Brett's read a stack of books, then tested everything he learned in his own business. From this real world experience, he'll teach you what works … and what to avoid."
Gerald Woodgate, Partner, Drayton Bird Associates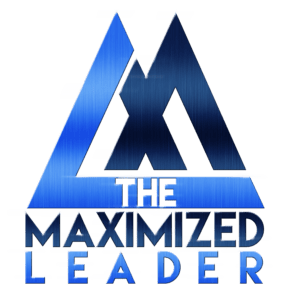 The future of your organization depends on the depth of your leadership bench…
Do you invest in developing your leaders?
Or do you sit on your butt and wish they would develop themselves?
There is no such thing as a self-developed leader.
If they knew how to do it, they already would have done it.
The hard truth is there are so many distractions and interruptions that prevent good people from becoming the leaders your organization needs.
And that's where The Maximized Leader seminars and workshops come into play.
You have probably been bored to tears with training programs in the past. We get that— we've suffered death by PowerPoint so many times in the past, sometimes we felt like the walking dead!
The Best Business Coach and The Maximized Leader are not like that. We educate while being entertaining, we use stories and real world experiences to bring our content to your reality, and we leverage our expertise at what we know how to do to help you.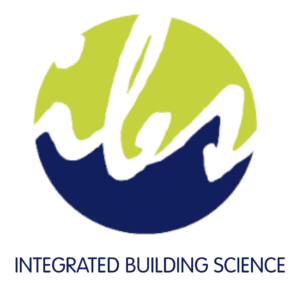 Integrated Building Science is where you can learn from an international award-winning 4th generation homebuilder who also has practical experience as an energy rater, quality assurance designee, and trainer.
On top of that, you gain the benefit of insights from the former chair of the RESNET® Technical Committee and ANSI Standards Development Committee 300, insights gained whilst he led the team in the development of the first 2 editions of ANSI/RESNET/ICC 301 and the first edition of ANSI/RESNET/ICC 380.
If that wasn't enough, he also holds the record for the most number of sessions taught at the RESNET® Conference (11 sessions out of 11 sessions)…back in 2009.
In short, he really knows what it takes to both build and verify sustainable, energy efficient residential construction.
That expertise isn't the only source at Integrated Building Science…
We have more professional quality management experts and trainers than just the "Old Man".
You could learn from folks that have the personality of a turnip…
Or from people who've never actually built homes…
Or from people who haven't invested in decades of becoming really good at what they do…
And you can probably do it for less money.
But as my dad taught me, "If you want quality oats, you'll pay a fair price. If you want cheap oats, you can always buy what's already gone through the horse!"
If you've ever experienced the pain of ignorance, you know the true value of paying for a good education.
The pain of not being able to pass certification exams…
The pain of looking into the eyes of your partner as you tell them, "I'm so sorry. I failed again."…
Or the pain of knowing you don't invest in yourself because you don't believe you are worth it…and knowing your children are watching and learning from you.
You don't have to take our word for it…
Here's what David Choo, Director of Quality Assurance for CalCERTS said:
"I have to tell you, I'm really enjoying your videos. Your rawness is exactly how I think in my mind, but don't have the guts to say it out loud. But someone has to say what everyone knows and is thinking…"
And Chris Mundahl, President of AC Distribution, said this:
"You did a great job teaching us all and keeping our attention. I was never bored."
And if you know Chris, you know how easily he gets bored!
---
Important Note: As of January 1, 2023, The Dillon Group, Inc. is NOT a RESNET®-accredited Training Provider.