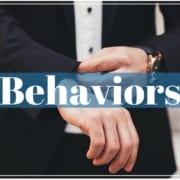 Welcome to the fifth course in the Fundamentals of Sales series. You will learn how goals should be based around behaviors – not outcomes. There are specific behaviors of salespeople that have been identified through research as being necessary to help you become a great salesperson.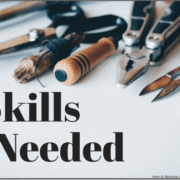 21st-century talent spotting is about the tricky business of hiring and promoting the leaders your company needs for the future. We draw on research and insights from the HBR article "21st-Century Talent Spotting," by Claudio Fernández-Aráoz.
With public confidence low, it's critical that executives come across as genuine and believable. That's why authenticity is now seen as a touchstone of effective leadership. But there's a paradox: In certain situations, doing what feels natural to you can totally backfire. This is the 'Authenticity Paradox'.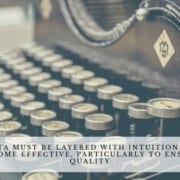 What, exactly, is big data? How does it differ from the information companies have relied on for decades? How can they use it to their benefit? What about the skeptics who say it's just hype?
It's important to realize that the business universe consists of two kinds of markets: red oceans and blue oceans. Red oceans represent all the industries and markets in existence today. Blue oceans, in contrast, are the unknown markets, where demand is created rather than fought over.
Building an innovation engine is about how to set up a system for generating innovation, using a lean process that Scott Anthony, David Duncan, and Pontus Siren described in HBR. Too often, companies don't develop innovations in an orderly way. This seminar is discusses how to set up that system of innovation.
The reality is that too many executives cannot summarize their company strategy. And if they can, they're unsure if people throughout the ranks understand it in the same way they do. This seminar will teach you how to construct a strategy statement that is memorable and easy to understand.
Over the past several decades, experimental psychologists have learned through research that the science of persuasion is governed by several principles that can be taught and applied: Liking, Reciprocity, Social proof, Consistency, Authority, and Scarcity.
There are well-documented traps that affect our decision making. We draw on insight and advice from the classic HBR article "The Hidden Traps in Decision Making," by John Hammond, Ralph Keeney, and Howard Raiffa.
This is one of the thorniest challenges leaders face: stepping into their first role running a whole enterprise. We draw on research and insights from the 2012 HBR article "How Managers Become Leaders," by Michael Watkins. He's the author of the seminal leadership book The First 90 Days.
Recently, Netflix has gotten a lot of attention for its pioneering HR practices. We take a look at the company's approach and how it evolved, drawing on an article that former chief talent officer Patty McCord wrote for Harvard Business Review.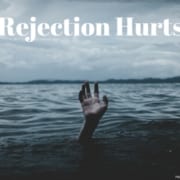 In this seminar, we explain why rejection hurts, why we fear rejection and the consequences of that fear, common reasons for getting rejected, and most importantly— how to deal with rejection.
We explore how you can find your customers' "jobs to be done"—a concept closely related to Clay Christensen's theory of disruption.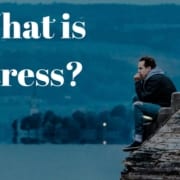 In this seminar, we explore what stress is (and isn't), how stress affects the brain, causes of stress, how to cope with stress. By understanding all of this, you can learn how to handle stress.
Leading the team you inherit is the challenge of taking over an established team. We explore the insights of Michael Watkins, expert on leadership transitions and the author of the bestseller 'The First 90 Days'.
Exit interviews are an organizational tool that's widely used but not well executed. We draw on the thinking of Everett Spain, of the U.S. Military Academy, and Boris Groysberg, of Harvard Business School. They argue that when exit interviews are designed and done thoughtfully, they yield strategic benefits.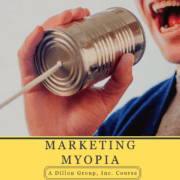 It's important not to define the company's product as its business. Levitt refers to that kind of thinking as "suicidal product provincialism." The way to avoid that problem is to zero in on customers rather than the goods or services you can produce. We explore each of these key ideas in 'Marketing Myopia'.
Whether we work in Dubai, New York, or New Delhi, we're all part of a global network. In this seminar, we help you understand this cultural minefield.
Where do performance review systems fall short? Why do they fall short? What can we do to improve them? We look in depth at how one company, Deloitte Services, radically overhauled its performance management system, an effort described in a Harvard Business Review article by Marcus Buckingham and Ashley Goodall.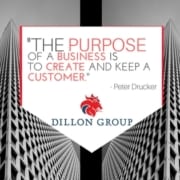 Great business models can reshape industries and drive spectacular growth. This seminar addresses the two major issues businesses have with their models.
We look at classic challenges faced by managers early in their careers—and how their bosses can help when those managers stumble. We discuss the 5 strategies to deploy to save your rookie managers from themselves.
We look at ways to increase your effectiveness as a negotiator. Six habits can get in the way. They're common mistakes. We explore them, and provide solid behaviors that will increase your effectiveness.
There is a reliable way to evaluate new initiatives: Conduct rigorous experiments. In our seminar, we teach you how to follow a rigorous business experimentation process to produce reliable information that guides your strategic decision-making.
We've all heard the expression "the best boss I ever had"—but what does that actually mean? What behaviors do great managers execute?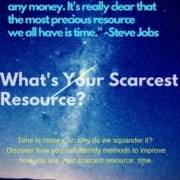 How do you get the most out of your company's scarcest resource, time? We share with you the insights to help your organization change the behaviors that lead to this massive waste of your scarcest resource.
Organizational learning is crucial to competitiveness but hard to sustain. We draw on a decade of research across a range of industries and explore tactics as we look at biases in the heart of the struggle.
Why Strategy Unravels — And What To Do About It. In this seminar we will discuss the underlying causes of strategy failure and how to correct it.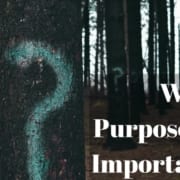 Why do you do what you do? What's the driving force behind your life? Ultimately, what is your purpose? This evidence-based seminar will help guide you down the purpose river.